New Novel Skillfully Weaves Artificial Intelligence, Martial Arts and Immortality
(NewsUSA)

- "My name is Tigress and I am immortal. This is my story."
Michael Crichton meets Bruce Lee in THE GIRL FROM WUDANG (Tuttle Publishing), a gripping story for fans of legendary cyberpunk novels and gritty sci-fi thrillers. Author PJ Caldas, an Emmy Award winning advertising executive and martial artist with 40 years of experience, gives us a cinematic and thought-provoking technothriller shrouded in immortality. Through his unique storytelling prowess, Caldas, named by the Dictionary of Brazilian Literature as one of the most important writers of the twenty-first century, brings the essence of old kung fu movies that inspired generations into the new world of modern fighting, artificial intelligence, and neuroscience in a timely story that will stick with you long after you reach the end.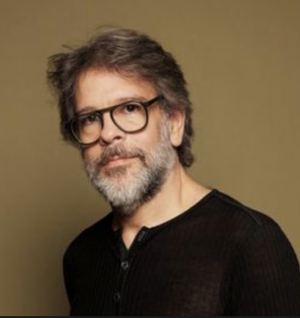 Headstrong, untameable—a beast—Yinyin defies the warnings of her late shifu, her martial arts master, and carries her ferocity from the kung fu school in the mountains of Wudang to the mixed martial arts fighting cages of California. There, surrounded for the first time by Western technology, she ignores voices of reason when offered an implant that could end her crippling headaches. It could end her pain. It could even make her . . . more. All she has to do is allow the doctors to implant tiny, super intelligent nanobots directly into her brain.
Making her mark as an MMA fighter in California, Yinyin is poised to become part of something big. But what that "big" turns out to be is beyond her imagining when the scientific experiment she participated in makes her—unbeatable.
It feels like a dream, but nothing comes without a price. This experimental neuro-connection could give others access to family secrets buried deep within her mind—secrets Yinyin has sworn to protect. Secrets that, in the wrong hands, could be very dangerous.
The key brain tech described in THE GIRL FROM WUDANG is inspired by real studies reportedly being developed in labs at companies like Google and Elon Musk's Neuralink, and studies originally proposed by scientists like Ray Kurzweil, cofounder of Singularity University. According to researchers, connected brains are still 30 years from being a reality, but they are coming.
Fans of the legendary cyberpunk novels and gritty sci-fi thrillers of William Gibson and Stieg Larsson will be captivated by this new techno-thriller--a fast-paced blend of action, neuroscience, spirituality and martial arts.
The book is receiving high accolades:
"An interdisciplinary brewing of ideas and imagination, packed with futuristic brain science tech, martial arts action, and Asian culture," says Professor Paul Li, faculty and author in Cognitive Science at UC Berkeley.
Monica Rector, professor emeritus of Literature, University of North Carolina at Chapel Hill, calls the book "unpredictable, disorienting and wonderfully absorbing. A meditation on life, consciousness and letting go, in the form of a book you can't stop reading."
Eduardo Capeluto, third degree black belt in Brazilian Jiu Jitsu, calls the book "a mosaic full of bright colors and vivid details, a voyage into the imaginary that will keep you looking forward to the next page."
In short, THE GIRL FROM WUDANG is one of the year's most addictive new thrillers.
Visit www.pjcaldas.com.